Allianz will acquire a 16.6% stake in He Dreiht which is Allianz´s first direct investment in an offshore wind farm project in Germany
He Dreiht will be one of the largest offshore wind farms in Germany and is expected to start operations end of 2025
Upon completion He Dreiht can supply 1.1 million households with clean energy
Munich, March 23, 2023 Allianz Capital Partners, on behalf of the Allianz Insurance Companies ("Allianz"), has signed an agreement in a consortium with Norges Bank Investment Management and AIP Management to purchase from German utility EnBW a 49.9% stake in the offshore windfarm He Dreiht. Allianz will acquire a 16.6% stake in the 960MW project.
He Dreiht is located in the German North Sea, 85 km off the coast of Emden in Lower Saxony and around 110 kilometers west of Helgoland. Upon completion, this will be one of the largest offshore wind farms in Germany with 64 turbines with an output of 15MW. Construction works are to start in 2024. He Dreiht is expected to be operational end of 2025.
The majority shareholder EnBW will develop and operate He Dreiht and will offtake the power generated. Upon completion, the wind farm can provide around 1.1 million households with clean energy.
"Energy transition and energy security are high on our agenda. Allianz is keen to support the energy transition which is underlined by our first direct investment into offshore wind in Germany. He Dreiht shall supply around 1.1 million households in Germany with green and safe energy while delivering stable and long-term cash yields for our insurance customers", says Carsten Quitter, Chief Investment Officer, Allianz Group.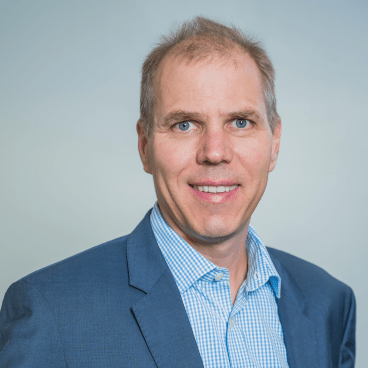 "We are very excited about our second investment into offshore wind. This marks another milestone in our commitment to invest in projects that support the expansion of renewable energies and we look forward to delivering on this jointly with our partners", explains Stefan Henge, Head of Renewables Europe, Allianz Capital Partners..
Allianz is invested in over 100 wind and solar farms. He Dreiht is the second offshore wind farm investment of Allianz. In 2022, Allianz acquired a stake in the offshore wind farm Hollandse Kust Zuid in the Netherlands.

This transaction is expected to close in 3Q2023.
---
For further information please contact:

Pia Gröger, Tel. +49 89 1220 8267, E-Mail: pia.groeger@allianzgi.com
---
About Allianz Capital Partners
Allianz Capital Partners is one of the Allianz Group's asset managers for alternative equity investments and part of Allianz Global Investors. Allianz Capital Partners manages over 56 billion euros in alternative assets for the Allianz Group and third-party investors*. Our investment focus is on private equity, infrastructure and renewable energy. Our investment strategy aims to generate attractive, long-term and stable returns for our clients.
*Data as of December 31, 2022
About Allianz
The Allianz Group is one of the world's leading insurers and asset managers with more than 122 million* private and corporate customers in more than 70 countries. Allianz customers benefit from a broad range of personal and corporate insurance services, ranging from property, life and health insurance to assistance services to credit insurance and global business insurance. Allianz is one of the world's largest investors, managing around 683 billion euros** on behalf of its insurance customers. Furthermore, our asset managers PIMCO and Allianz Global Investors manage about 1.6 trillion euros of third-party assets. Thanks to our systematic integration of ecological and social criteria in our business processes and investment decisions, we are among the leaders in the insurance industry in the Dow Jones Sustainability Index. In 2022, over 159,000 employees achieved total revenues of 152.7 billion euros and an operating profit of 14.2 billion euros for the group.
These assessments are, as always, subject to the disclaimer provided below.
* Including non-consolidated entities with Allianz customers.
** As of December 31, 2022
Cautionary note regarding forward-looking statements
This document includes forward-looking statements, such as prospects or expectations, that are based on management's current views and assumptions and subject to known and unknown risks and uncertainties. Actual results, performance figures, or events may differ significantly from those expressed or implied in such forward-looking statements

Deviations may arise due to changes in factors including, but not limited to, the following: (i) the general economic and competitive situation in the Allianz's core business and core markets, (ii) the performance of financial markets (in particular market volatility, liquidity, and credit events), (iii) adverse publicity, regulatory actions or litigation with respect to the Allianz Group, other well-known companies and the financial services industry generally, (iv) the frequency and severity of insured loss events, including those resulting from natural catastrophes, and the development of loss expenses, (v) mortality and morbidity levels and trends, (vi) persistency levels, (vii) the extent of credit defaults, (viii) interest rate levels, (ix) currency exchange rates, most notably the EUR/USD exchange rate, (x) changes in laws and regulations, including tax regulations, (xi) the impact of acquisitions including and related integration issues and reorganization measures, and (xii) the general competitive conditions that, in each individual case, apply at a local, regional, national, and/or global level. Many of these changes can be exacerbated by terrorist activities.
No duty to update
Allianz assumes no obligation to update any information or forward-looking statement contained herein, save for any information we are required to disclose by law.
Privacy Note
Allianz SE is committed to protecting your personal data. Find out more in our privacy statement.
---