Investing in Private Equity
ACP has been active in the area of fund investments, with increasing volumes, since 1996. During this time, we have built a balanced global portfolio, based on diversification across geographies, sectors, managers, and vintage years.
Currently, we have active investment relationships with over 90 fund managers worldwide. We are a consistent partner and therefore prefer to invest in several generations of funds.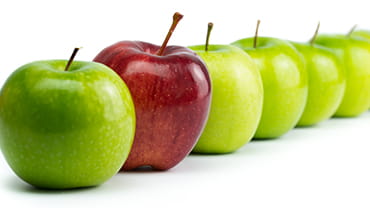 By investing in private equity funds, we spread our investments across a pool of privately owned companies. This diversifies Allianz's portfolio beyond stock market-listed companies.
Furthermore it offers us the opportunity to invest across a range of company sizes, benefitting from the different investment strategies deployed by various fund managers. At the same time, our global coverage gives us access to different geographic markets and economic cycles. Overall, private equity fund investment gives our Allianz customers a premium over public market returns and good risk-adjusted returns with portfolio diversification.
Investment strategy
We invest in private equity funds worldwide, and cover the entire spectrum, from buy-outs to growth equity in both primary and secondary markets. In addition, we are also active in the area of co-investments, whereby we invest alongside our private equity managers.
Primary market transactions
Our investment strategy is to find and select only the best fund investment opportunities worldwide. In doing so, our investment professionals seek out the best fund managers in each regional market globally and screen hundreds of funds every year. Those opportunities which meet our investment criteria are then subjected to a comprehensive assessment and selection process. We typically invest in funds whose partners are experienced and have demonstrated a strong historical track record, and deemed to have a high probability of achieving above-average risk-adjusted returns in the future.
Key criteria used in selecting fund managers include:
a high-performing team with wide-ranging specialist experience
a very strong position in the target market
an excellent track record, proven through successful investments from previous funds
a strategy and fund size which is commensurate with the team capacity and the market potential
fund terms that demonstrate a strong alignment of interest with investors
a responsible approach to and focus on environmental, social and governance (ESG) topics
Secondary market transactions
Due to our broad market penetration and sizeable portfolio, ACP is in a position to respond quickly with binding prices in secondary market transactions. Our position as a respected primary investor and the close business relationships that we maintain with numerous fund managers are greatly beneficial when realizing secondary investments. In addition, our global reach gives us the resources to support global transactions in a fast and discreet process.
Co-investments
We are experienced in co-investments in buyout and growth capital transactions. We do not act as a lead investor in these transactions; rather, we invest as a junior partner alongside private equity funds. With this approach, we apply a rigorous but focused evaluation process which guarantees a quick response and certainty of closure once approved. Beyond our dedicated funds investment expertise, our Private equity investment managers call on many years of relevant experience also in the direct investment sector. The networks of both our investment managers and the Allianz Group are, naturally, also available to the fund managers involved and the direct investment know-how creates synergies for our co-investment approach.
Investment focus
Primary and secondary market and co-investment transactions in North/South America, Europe, Asia and Africa
Growth capital and buyout opportunities in all size segments, selective interest in venture capital in Asia
Investment volumes per transaction of EUR 40-200mn
Ongoing interest in building relationships with new fund managers, preferably outside of/ahead of formal fundraising processes
Expertise
Our Private equity investment managers work from offices in Munich, New York, and Singapore. While each office and team has a regional focus, the global team also works together on a variety of transactions. The broad geographic diversification, the local expertise of an investment management team with many years of experience in areas such as consulting, direct investments, M&A, due diligence and structuring, along with a specialized in-house legal team, help to guarantee the highest possible level of relevant expertise and process reliability.
Regional Focus